"Olympic Spirit"
 The sculpture "Olympic Spirit" took part in the International 2008 Olympic Landscape Sculpture Contest and was selected among the 112 "excellent works" which took part in an international tour in many European countries and U.S.A.  The first exhibition took place in the United Nations Offices in U.S.A. and the last one in the Olympic Museum of Lausanne.
 Three thousand works from 82 countries took part in this contest and totally 290 works were selected.  Out of these, the 112 were selected as "excellent works".  All "excellent works" were transferred into big sizes and placed in public places in different towns of China.  "Olympic Spirit" is one of them.  
The "Olympic Spirit" symbolizes the Greek Goddess Athena holding on one hand the Olympic circles and on the other a bird which symbolizes the peace which comes with the Olympic Games.  The olive tree leaves symbolize the hoop that was the prize for the winners of the Olympic Games in ancient Greece.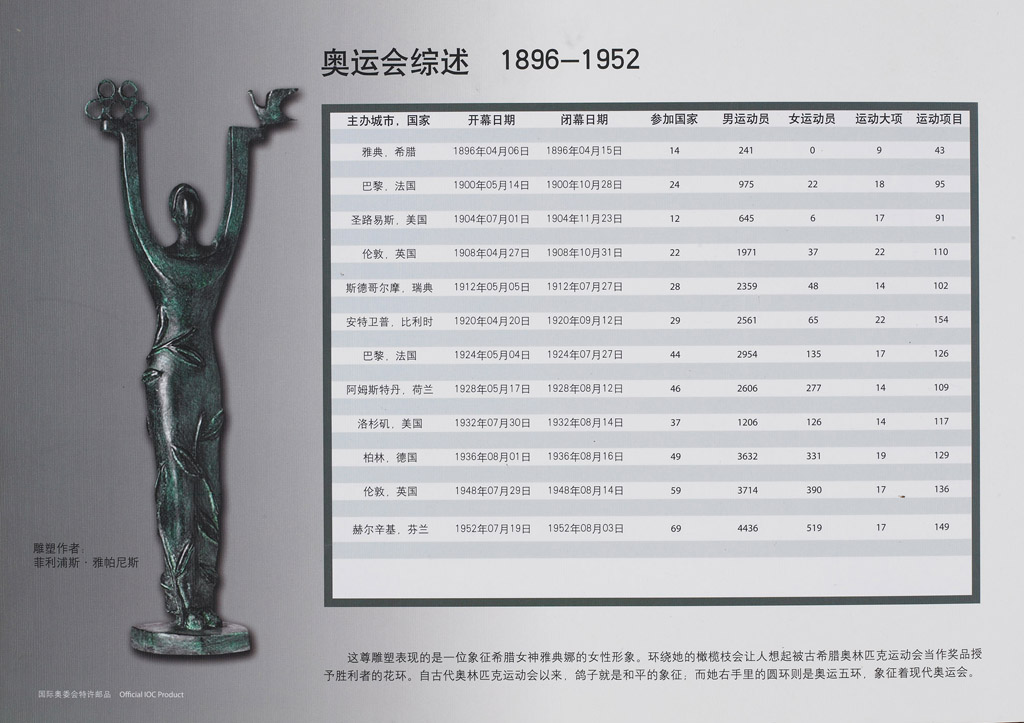 2019 – Cyprus Tourism Awards
              Silver Award in the category Museums/Historical Sites/Cultural Sites, Events
.
2017 – European Property Awards
              Best Public Service Architecture Building
2016 – Build Awards
        Award for Innovation in Cultural Design & Best Cypriot Cultural Design Project